Billy White
January 9—February 6, 2021
Adams and Ollman is pleased to present a solo exhibition of paintings by Billy White (b. 1962, lives in Hercules, California, and works in Richmond, California). Marking the artist's first solo exhibition on the West Coast, the show will feature a selection of his expressive portraits made between 2016 and 2019. The exhibition is on view January 9 through February 6, 2021.
With graphic marks and emphatic colors, White conjures portraits that are celebratory and personal. Muscular and energetic brushstrokes coalesce to form complex images that are more emotional than representational. White's subjects include his family and himself, as well as iconic figures from the worlds of film, television, music, sports, and art history. Captured in profile and at the front of the picture plane, each figure appears isolated, their likeness distilled to essential elements and forms assembled with bold lines and gestures. Often with unexpected shifts in perspective, the resulting works are psychologically-charged depictions of the human form.
Since 1994, Billy White has worked at Nurturing Independence Through Artistic Development (NIAD), a progressive art studio in Richmond, California, that supports the careers of artists with disabilities.
Select Works

Billy White
Untitled
, 2018
acrylic on canvas
30 x 28 inches
BWh_2018_P2251
Billy White
Untitled
, 2017
acrylic on canvas
36 x 24 inches
BWh_2017_P0666
Billy White
Untitled, 2018
mixed media on canvas
19 x 21 inches
BWh_2018_P0509
Billy White
Untitled
, 2019
acrylic on canvas
24 x 18 inches
BWh_2019_P0208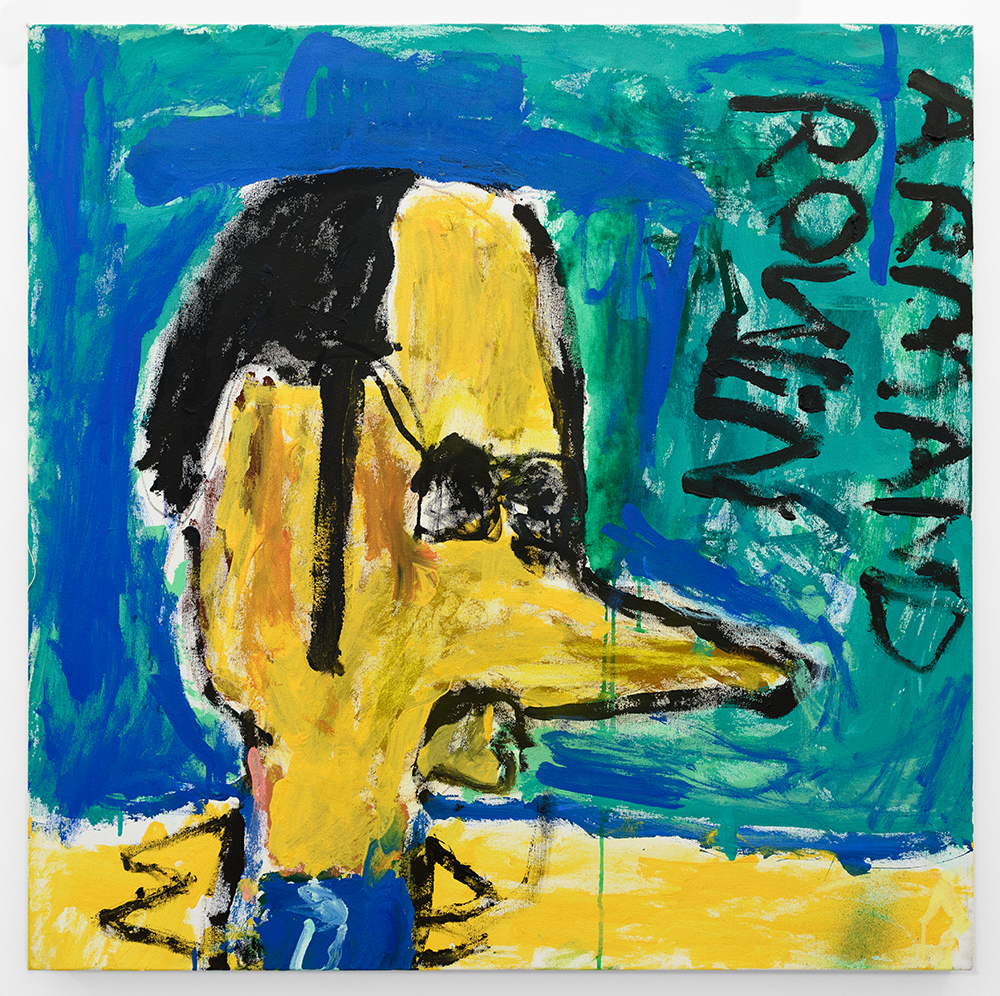 Billy White
Untitled
, 2019
acrylic on canvas
40 x 40 inches
BWh_2019_P0007
Billy White
Untitled
, 2017
acrylic on canvas
24 x 24 inches
BWh_2017_P4562
Billy White
Untitled
, 2017
acrylic on canvas
20 x 20 inches
BWh_2017_P5119
Billy White
Untitled
, 2016
mixed media on canvas
18 x 14 inches
BWh_2016_P0608
Installation Images