Indie Folk: Notes


Reference image provided by Jeffry Mitchell: Carl Mydans, Kitchen of Ozarks cabin purchased for Lake of the Ozarks Missouri, 1936

---
D.E. May and his work room, Salem, Oregon
---
Melissa,

Very nice to hear from you and the report on your project. I'm familiar with most of the artists on your list, and think I understand your thesis. As for a historical backdrop: the region's longstanding and well-known affinity for crafts and craft traditions—supported over the years by craft schools and programs in Portland and Seattle—must be a significant factor. Even in the early 2000s there were courses offered in the University of Washington Art Department in Weaving, Textile History, Fiber Art, Principles of Dyes and Dyeing, Holloware, Jewelry Design, Enameling and, of course, Ceramics. Then there's the Bellevue Arts Museum and Pilchuck Glass School. I was also reminded of the long-ago exhibition of Oregon and Washington artists, curated by Lucy Lippard for Portland Center for the Visual Arts in 1976: Touch: Nature, Ritual and Sensuous Art From the Northwest. The title, Lippard wrote, "reflects my own interests as they coincided with a sensibility in which the Northwest is particularly rich. As one artist remarked, 'There's a sticks and rocks and feathers thing going on out here,' which is attributable to more than the spirits of William Wiley and Roy De Forest. As a keeper of a self-constructed 'medicine stick' of wood, shells, feathers, rocks and pine cones, which I set up outdoors to guard my house each summer, I am obviously susceptible to this sensibility.' " (Coincidently, Gaylen Hansen was among the artists included in her show.).

All my best wishes,

Patricia

— email on April 18, 2020 from Patricia Failing, professor Emerita of Modern and Contemporary Art, University of Washington, Seattle

---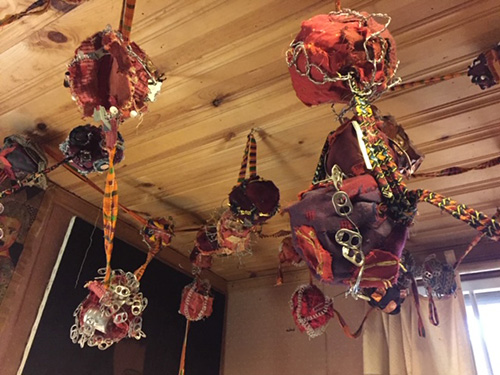 Marita Dingus's work installed in her home and studio, Auburn, Washington.

---

Name - language and/or tribe: meaning

Cathlamet - Kathlamet: "stone."

Chelan - Chelan Tribe, Confederated Tribes of the Colville Reservation: "deep water."

Chetzemoka - Jamestown S'Klallam Tribe: 1850s chief.

Chimacum - Honors the Chemakum tribe's gathering place, which is now the present day town of Chimacum near Port Townsend.

Issaquah - Sammamish/Snoqualmie Tribes, Lushootseed dialect: "place of the Squak People."

Kaleetan - Chinook dialect: "arrow."

Kennewick - Sah-ap-tin, Plains dialect: "winter paradise, winter haven, grassy place, grassy slope."

Kitsap - Suquamish Tribe, Lushootseed: Chief of the Suquamish Tribe in the 1800s.

Kittitas - A Central Washington tribe, part of the Confederated Tribes of the Yakama Nation.

Puyallup - Puyallup, Lushootseed: "generous people."

Salish - From Salishan: a group of people in the northwestern U.S. and lower mainland Canada who speak a common language.

Samish - Samish: "giving people."

Sealth - Duwamish/Suquamish Tribes: 1850s chief (Chief Seattle).

Spokane - Spokane, interior Salish: "children of the sun."

Suquamish - Southern Coast Salish Lushootseed: "people of the clear salt water."

Tacoma - Southern Lushootseed: "snowy mountain."

Tokitae - Coast Salish dialect: "nice day, pretty colors."

Tillikum - Chinook dialect: "friends, relatives."

Walla Walla - Confederated Tribes of the Umatilla Nation: "place of many waters."

Wenatchee - Confederated Tribes of the Colville Reservation: "river flowing from canyon."

Yakima - Yakama: "to become peopled; black bears; runaway; people of the narrow river."

---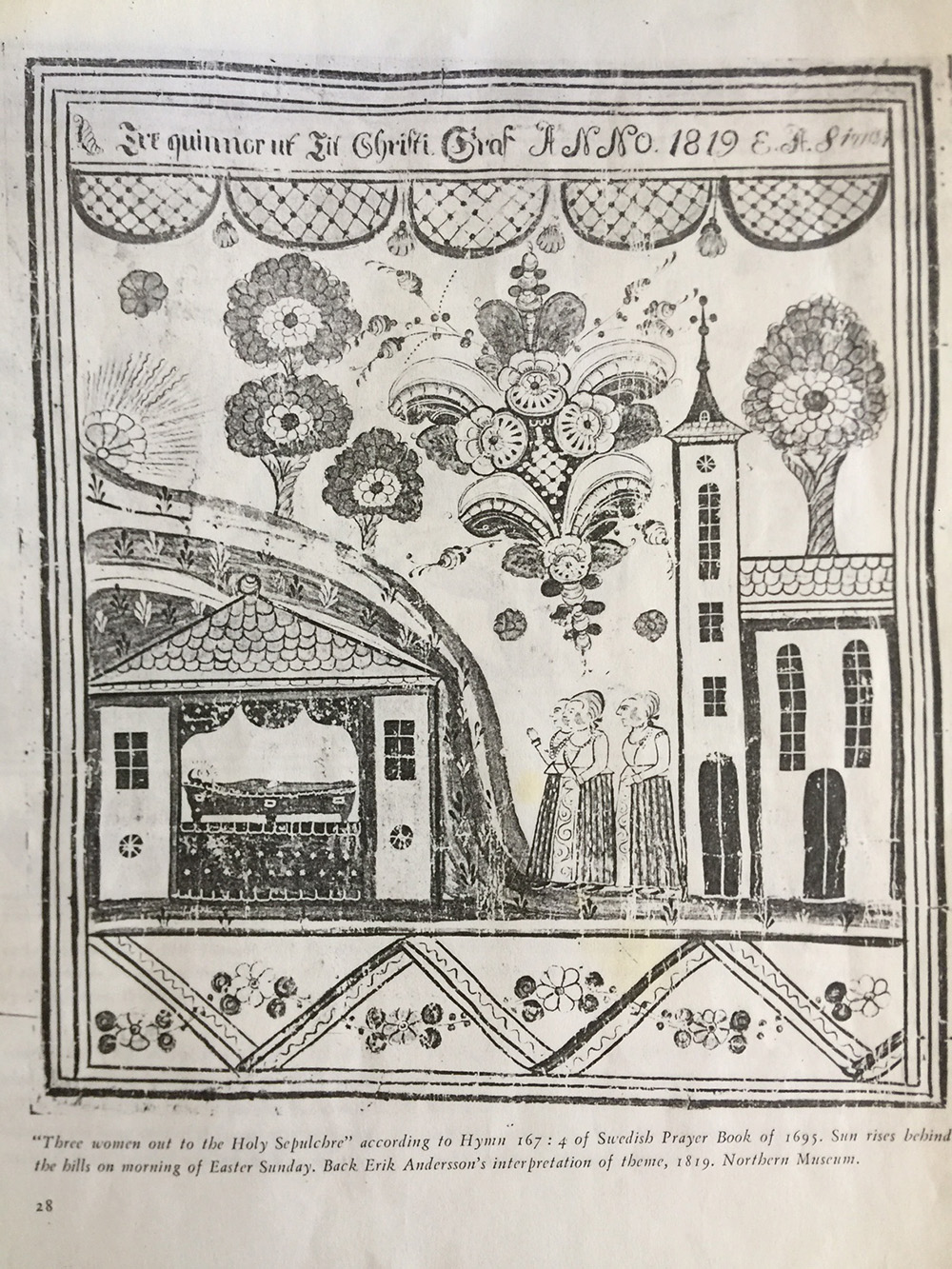 Snapshots of reference books with notes from Cappy Thompson, clockwise from upper left:


"The white piece definitely inspired by lace."
"Delft Blue pottery influenced the blue on blue. Simplified palette."

"The folk art of the Warli in India, especially tree forms."

"The feathered serpents from Aztec sculpture in Mexico are reminiscent of the feathered clothing of the people in two blue and green vessels. Also angels and 'green man' figures from the British Isles—I like the dual reference to leaves and feathers."

"There are some Swedish wall paintings from the 1700s that I love, that have a sturdy linework and figures embedded in a floral landscape."


"The horse-cart in Bee Keeper is from a terra cotta sculpture I saw in a museum in Athens a long time ago that I made a sketch of and it's become a character in a few paintings over the years."

---


My partner Chris Johanson and I are working together on a collaborative body of work that examines the objects that create domestic space. While at the Headlands we will focus on creating a piece of inside sky and a piece of inside ground, with furniture, ceramics, and paintings in the middle. We imagine quilting-collaging blue fabrics together for a ceiling and hooking yarn into a rug for the floor. The ceiling piece will be attached high, then drift down to a table where it is being worked. The earth will flow upward to the work surface. We would ask visitors to stop in and work with us, hooking and sewing for as long as they want.

—Johanna Jackson, statement from Artists In Residence Program 2015, Headlands Center for the Arts, Sausalito, CA from http://www.headlands.org/artist/johanna-jackson/

"I love that as I knit my hands are making the exact same movements that millions of others have made before me, after me, and at the same time. I'm following steps, making small differences in a way that takes the emphasis off of my separate self and allows me to work as a human being, as a small part of the big fig."

— from http://portlandmuseumofmodernart.com/Johanna-Jackson:

---
Reference book for Blair Saxon-Hill: Home-Made: Contemporary Russian Folk Artifact. Edited by Vladmir Arkhipov. Foreword by Susan B. Glasser.

---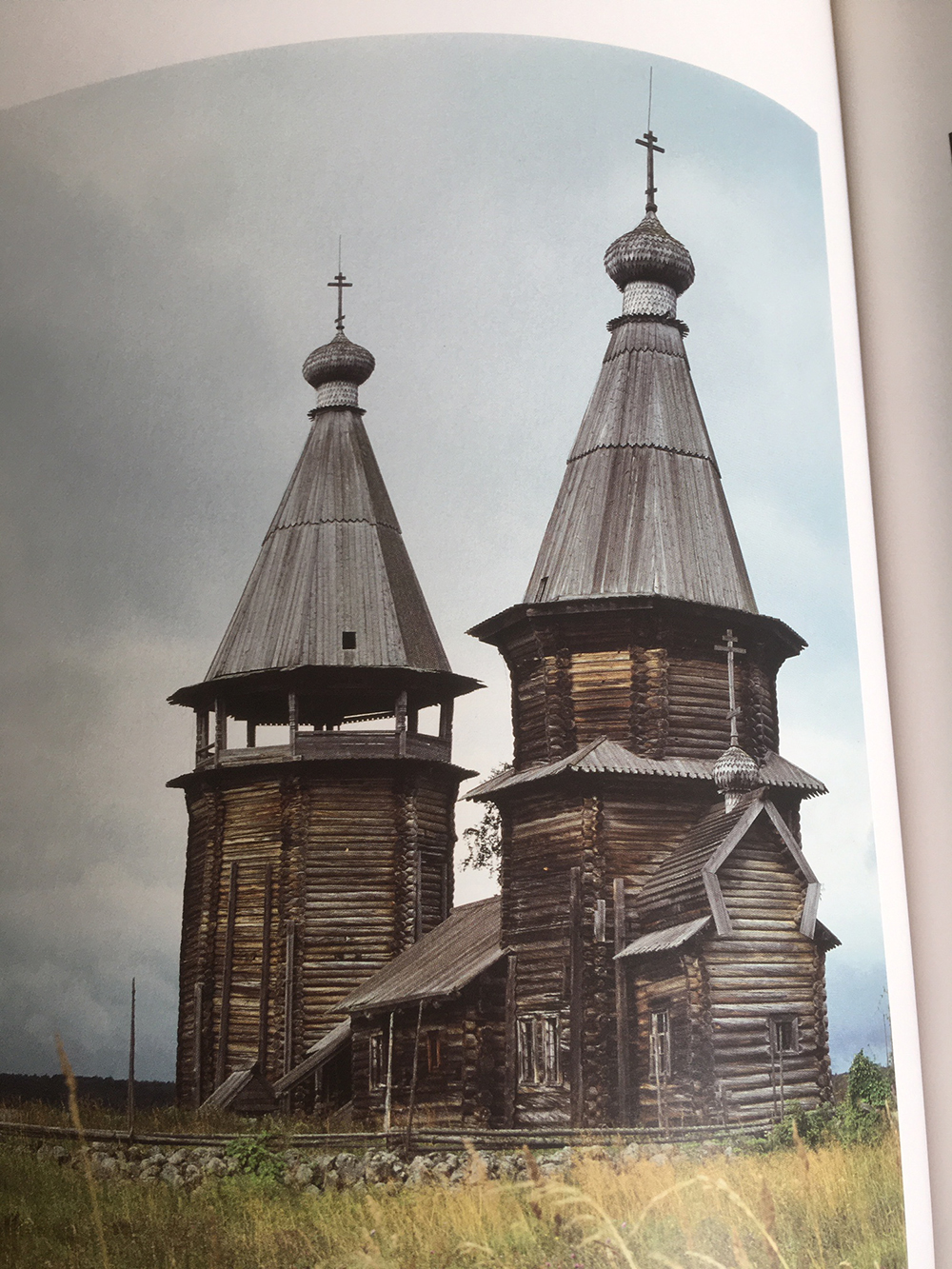 From Brian Beck's library: images of a Northern Russian church from Wooden Churches, Travelling in the Russian North by Matilda Moreton and Richard Davies.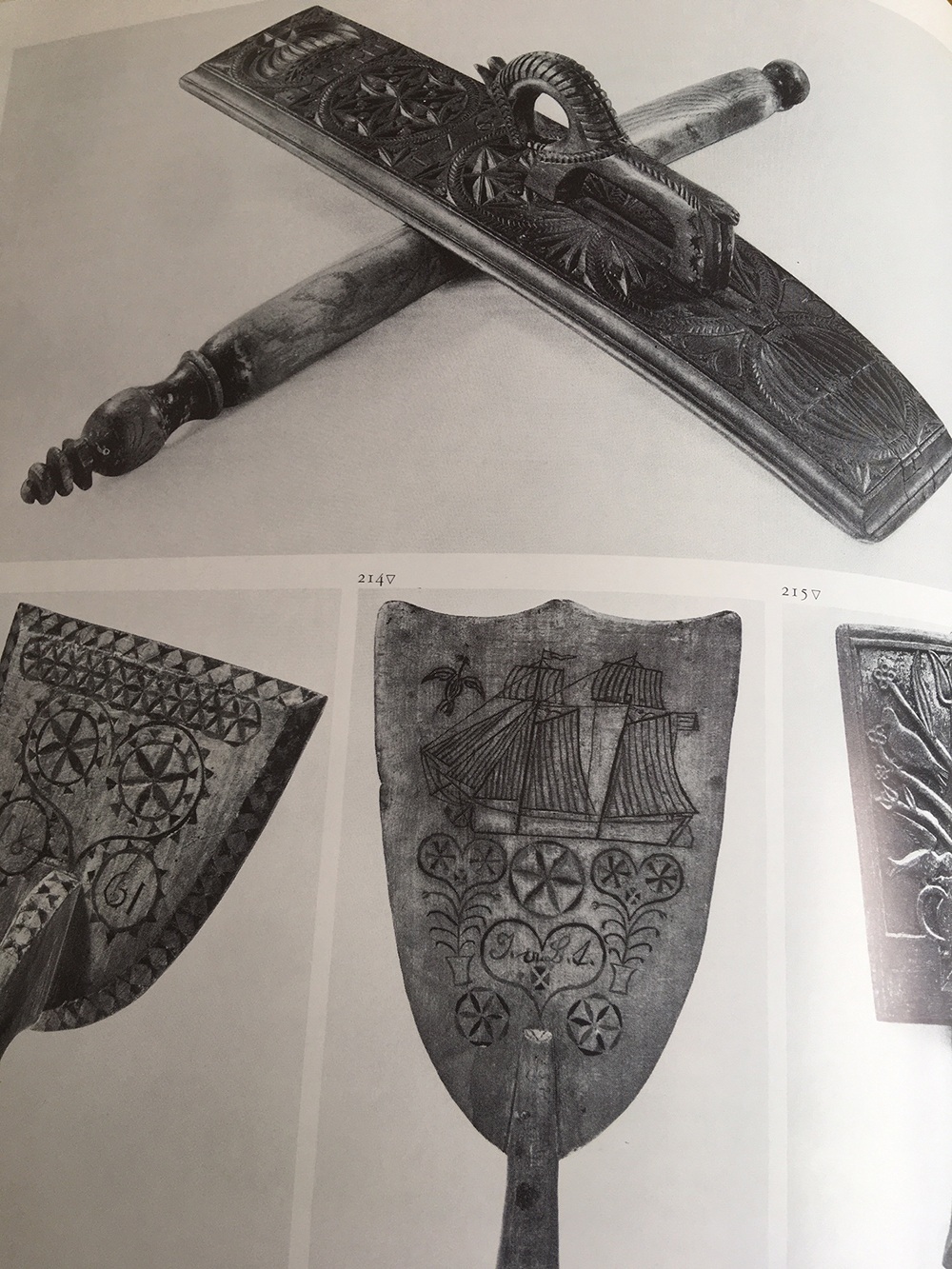 From Brian Beck's library: images of an interior from the 1700s and mangle board and clothes beaters from German Folk Art by Ernst Schlee