Jose Bonell:
The Indiscreet Night
January 21–February 18, 2023

A painter of subtleties and small moments, Barcelona-based artist Jose Bonell (b. 1989, Barcelona, Catalonia, where he continues to live and work) opens his first exhibition in the United States with Adams and Ollman on January 21, 2023. The exhibition will feature nearly 25 new paintings on canvas and is on view at the gallery through February 18, 2023.

Bonell's elusive, figurative works are charged with anticipation, a wry wit, and an appreciation of the daily absurdities of the human experience. Bonell's cast of characters are engaged a range of zany, mysterious acts, each caught in evocative moments: arms poke out from holes willy-nilly, pointing accusingly at one another; an elegantly gloved hand delicately takes a tidy row of mysterious objects for a walk; forsaken shoes attempt to fill a void with the warmth and light of candles. With quick marks and washes of paint applied without fuss, the artist conjures discrete follies, absurdities and ambiguous moments into being. There is little comment or context for the small glimpses we are given, yet the works require no explanation. Ambiguity and isolation tinged sometimes with nostalgia or curiosity, and emphasized by an atmospheric, moody color sensibility, are inherent in each.

The steady stream of narratives that Bonell proposes are informed by both invention and experience, the extraordinary and the mundane. Bonell carefully studies the world around him recording his observations in a notebook that he carries with him each day. Quick sketches, an outline of a composition, notes for an idea, possible titles or a significant word are collected daily and often later become the basis of a painting. These personal experiences, alongside literary or historical references including Greek mythology, biblical stories and folk tales, are isolated, magnified, examined and reimagined through an uncanny and absurdist lens. Bonell paints quickly and searches with his brush for shapes, color, gesture and ultimately image. "I never know exactly what I am going to do, and I am addicted to this surprise," the artist remarks on his process. On the other side appear visual metaphors for the banality, futility, complexities, truisms, humor and poetics of human existence.

Many of Bonell's tragicomic images probe the mysteries of time and space. For instance, Time of Clocks features an arm bent at the front of the picture plane entirely covered in watch faces each set to different times, while Quarantine Room depicts a room that—despite having both an open door and window—implies some unseen prisoner has been tallying day after day. In The Inner Night, a figure unbuttons their shirt to reveal a nightscape, the universe—a poignant look into our relationship to the infinite, our existence outside the confines of a ticking clock.

Hands and feet and their accouterments—gloves, shoes and socks—are also main protagonists. Legs are lashed to the earth by a tangle of weeds; dirty gym socks commingle with a pair of woman's high heeled shoes, and in another work, a bent pinky toe fetchingly draws "SOS" in the sand. A gaggle of delicate hands commune together in Hasard, Hasard to flick endless dice in a coordinated search for luck. The artist's symbolic use of hands and feet denotes communication and creation, as well as humility and love.

Overall the works examine a range of topics—work and labor, class and taste, gender roles and expectations, among other things. Philosophical questions are tackled with laughter and modesty. The paintings, with their "what ifs," appear like a dream or an apparition, the ideas contained within each coming into a poetic focus with a distinct clarity before they dissipate.

Jose Bonell is co-director at Unica Edicions, a publisher of artist's books and serial objects founded in 2020. Bonell's works are part of the Collection de la Ville in Vitry-sur-Seine as well as the Fundacja Krupa in Warsaw.


Works
Jose Bonell
Bad Dream
, 2022
oil on linen
28 3/4h x 23 5/8w in
73.03h x 60.01w cm
JBon2022009
Jose Bonell
Soft Candelabra
, 2022
oil and spray paint on linen
21 5/8h x 18 1/8w in
54.93h x 46.04w cm
JBon2022011
Jose Bonell
Hamelin
, 2014
oil on linen
8 5/8h x 6 5/16w in
21.91h x 16.03w cm
JBon2014001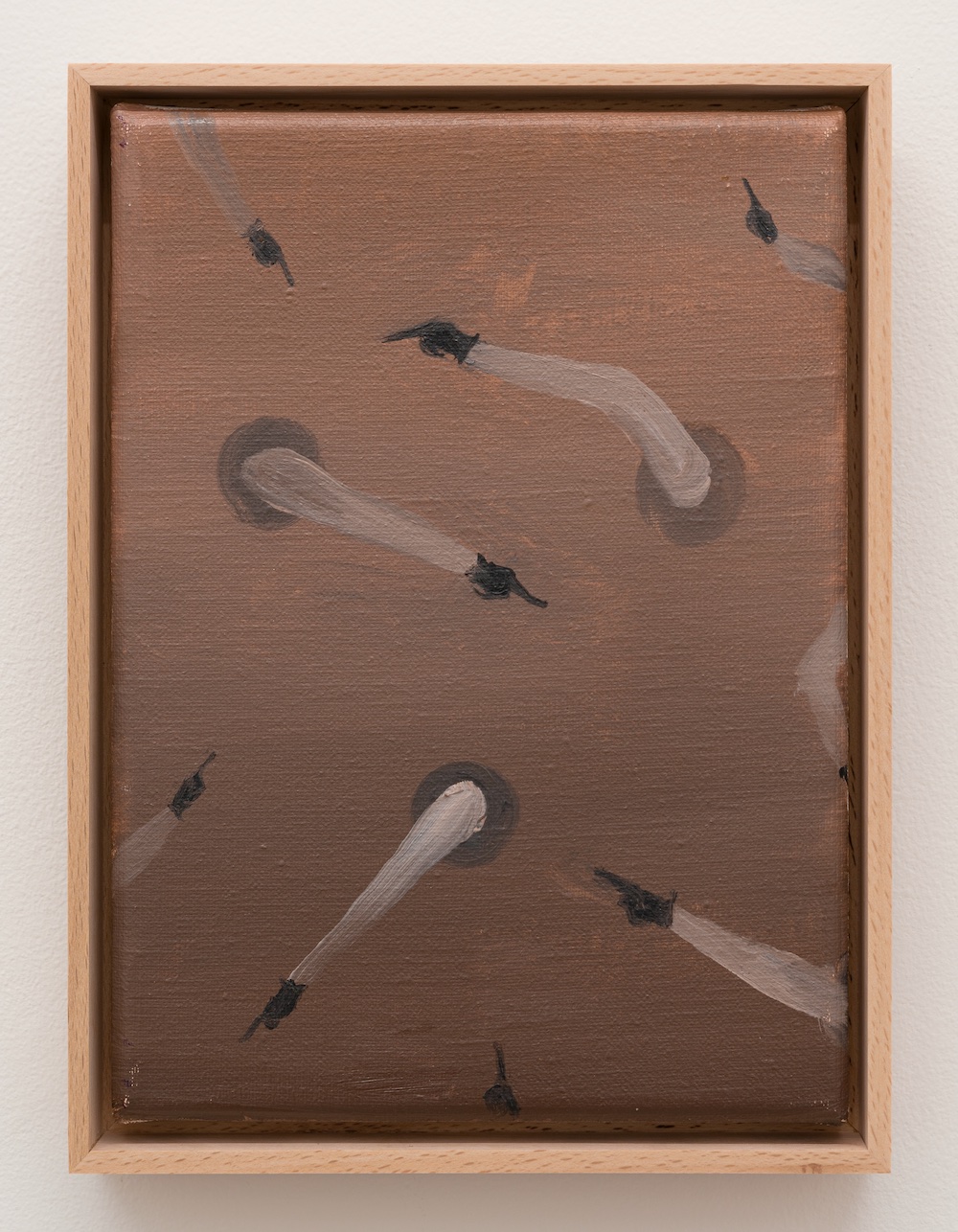 Jose Bonell
You
, 2020
oil on linen
8 5/8h x 6 5/16w in
21.91h x 16.03w cm
JBon2020004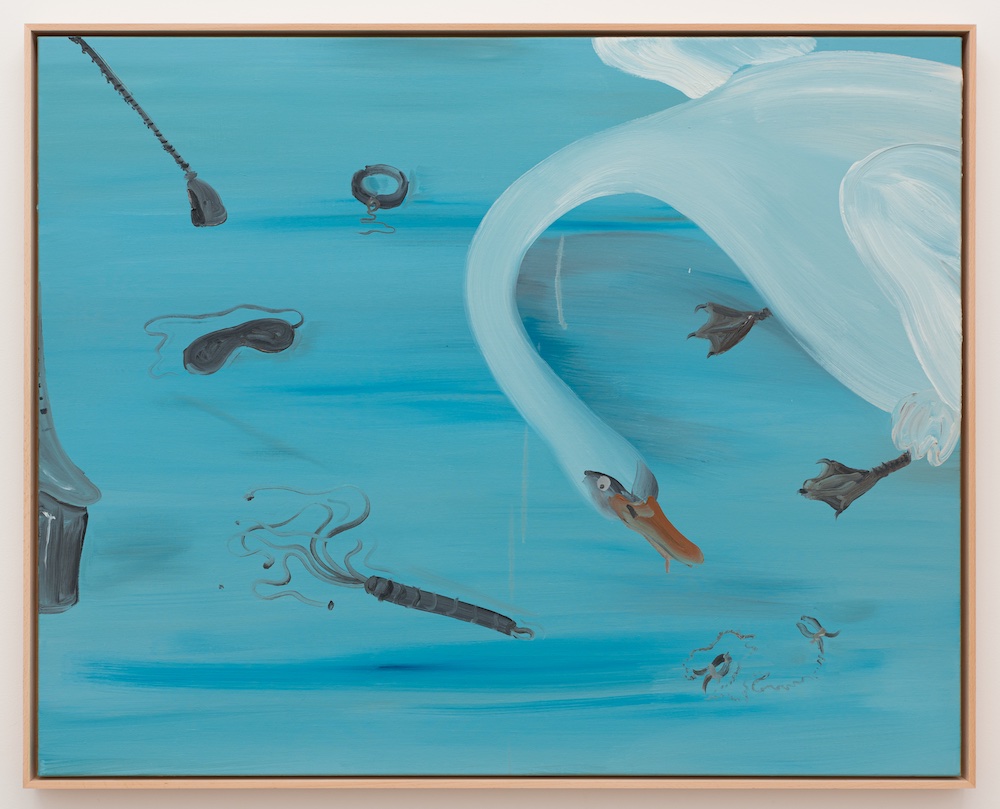 Jose Bonell
Leda's Affaire
, 2022
oil on linen
31 1/2h x 39 3/8w in
80.01h x 100.01w cm
JBon2022005
Jose Bonell
The Poet
, 2022
oil and spray paint on linen
21 5/8h x 18 1/8w in
54.93h x 46.04w cm
JBon2022013
Jose Bonell
The Final Spell
, 2021
oil on linen
21 5/8h x 18 1/8w in
54.93h x 46.04w cm
JBon2021001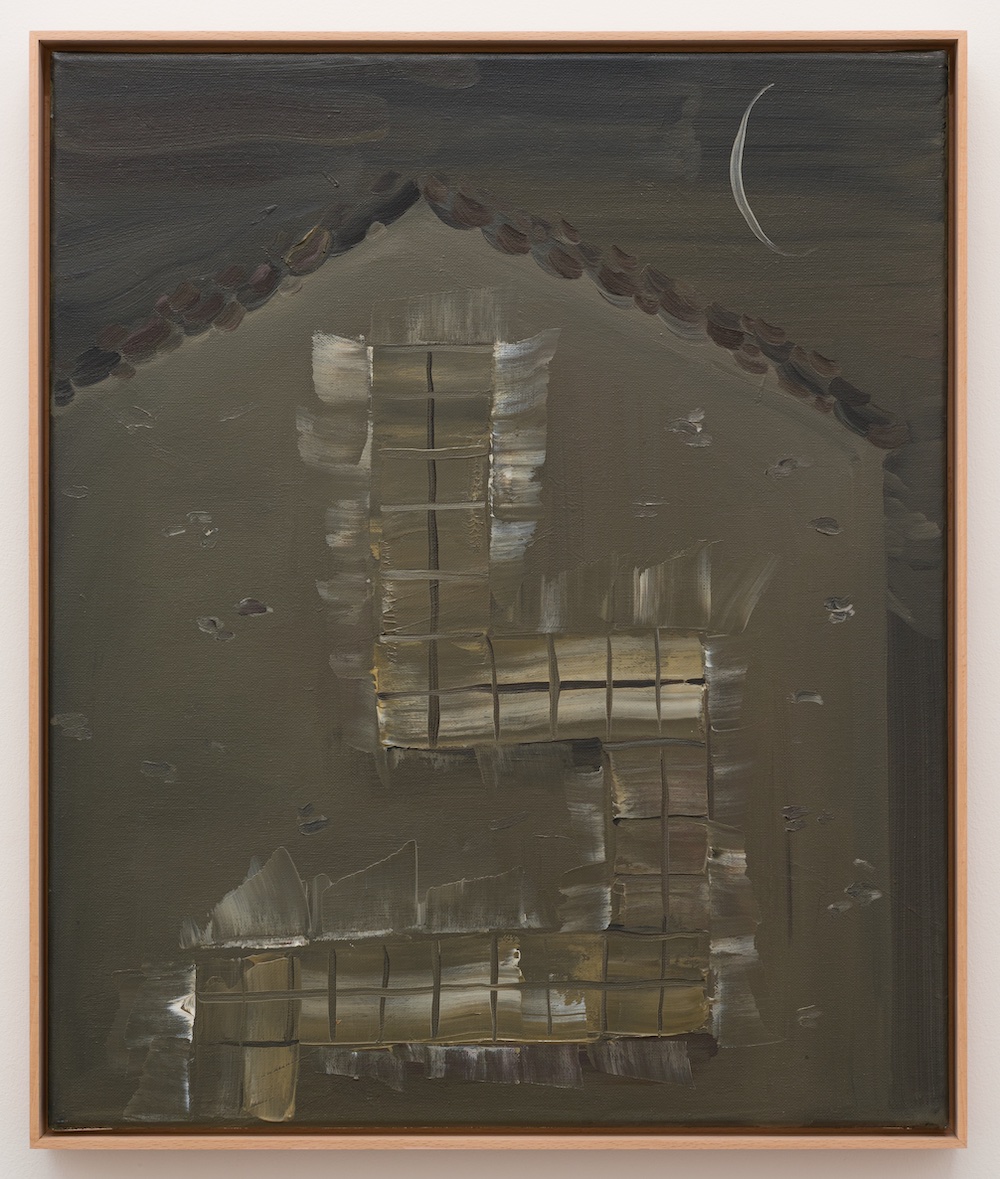 Jose Bonell
Night Party
, 2020
oil on canvas
21 5/8h x 18 1/8w in
54.93h x 46.04w cm
JBon2020001
Jose Bonell
Lonely Shoes
, 2022
oil and spray paint on linen
39 3/8h x 31 1/2w in
100.01h x 80.01w cm
JBon2022004
Jose Bonell
Tricky Fingers
, 2022
oil on linen
9 7/16h x 7 1/2w in
23.97h x 19.05w cm
JBon2022016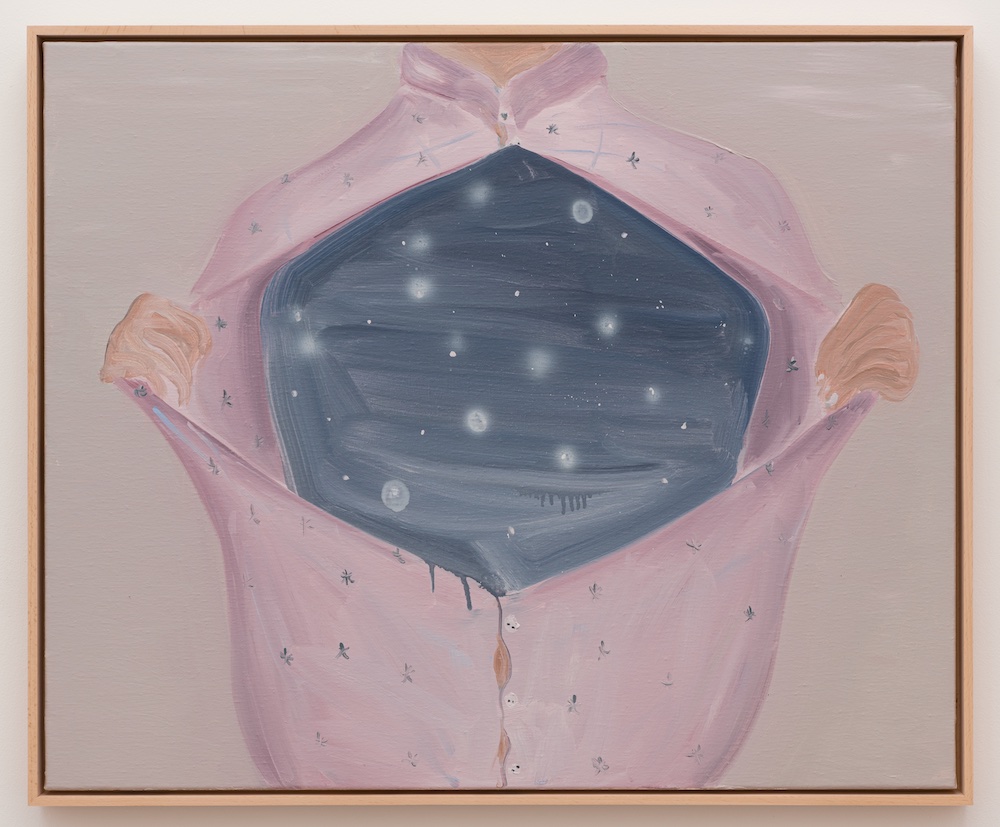 Jose Bonell
The Inner Night
, 2022
oil and spray paint on linen
23 5/8h x 28 3/4w in
60.01h x 73.03w cm
JBon2022007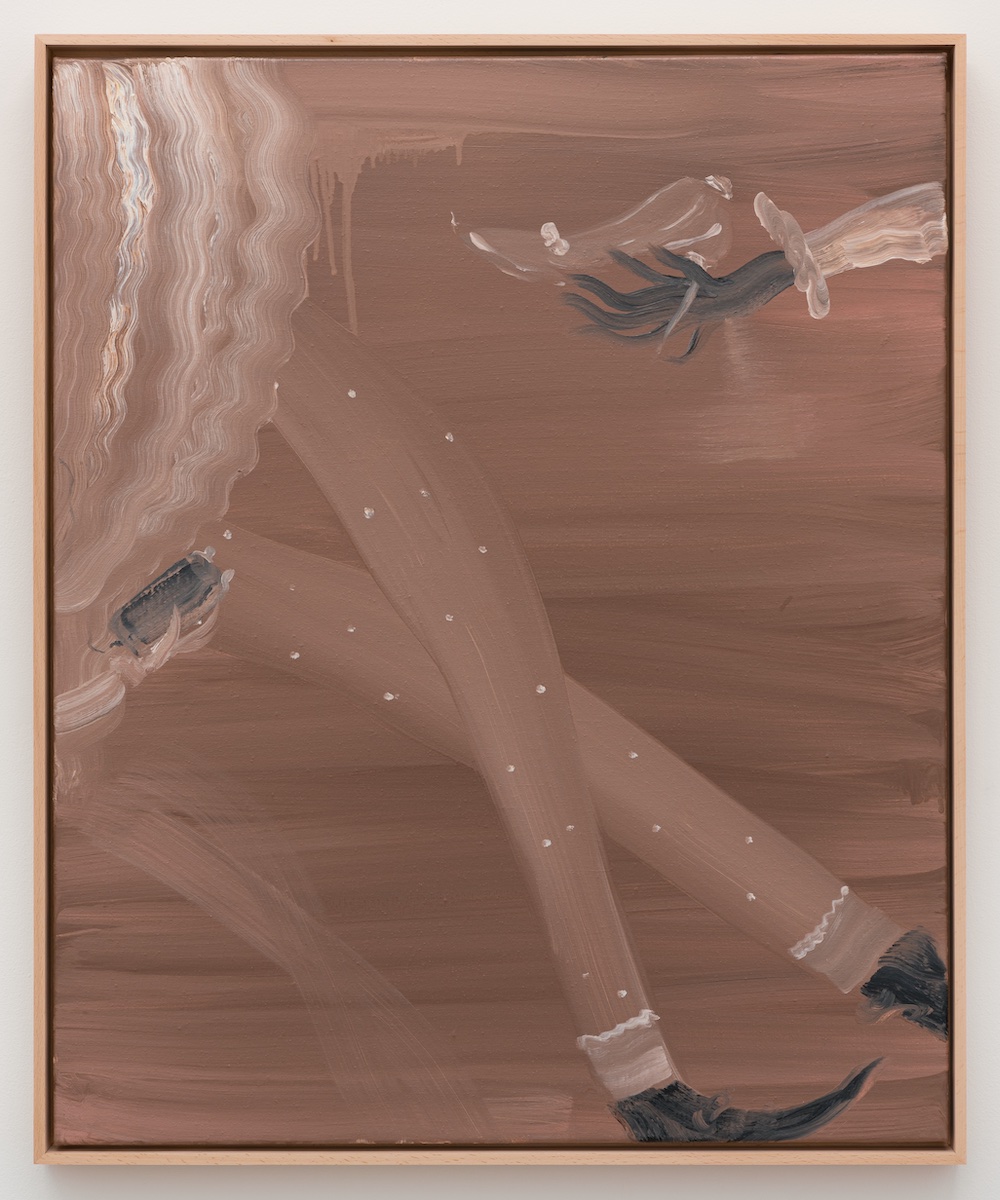 Jose Bonell
The Choice
, 2022
oil on linen
28 3/4h x 23 5/8w in
73.03h x 60.01w cm
JBon2022008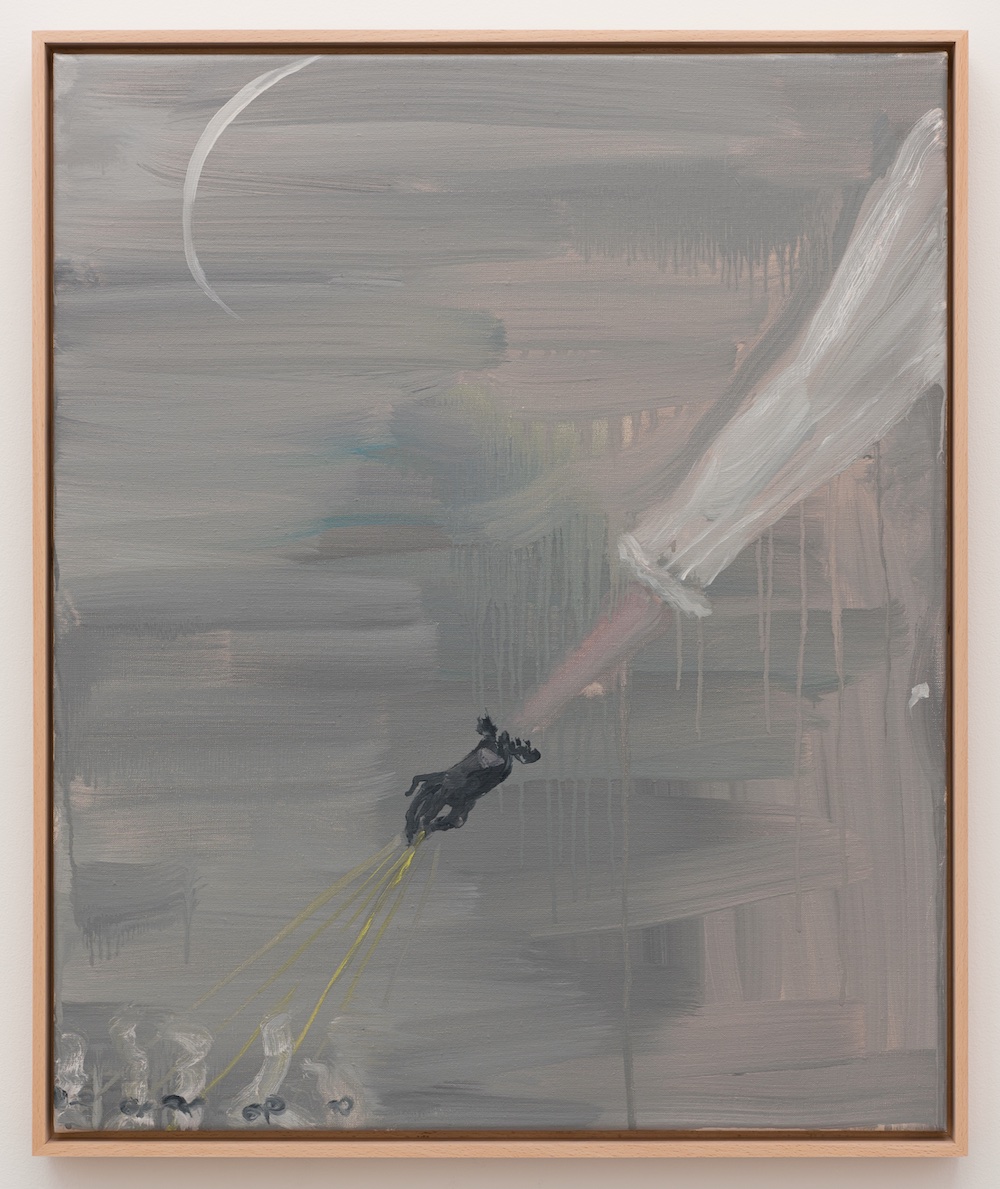 Jose Bonell
Paris
, 2021
oil on linen
25 5/8h x 21 1/4w in
65.09h x 53.98w cm
JBon2021002
Jose Bonell
Time Waltz
, 2022
oil and spray paint on linen
39 3/8h x 31 1/2w in
100.01h x 80.01w cm
JBon2022003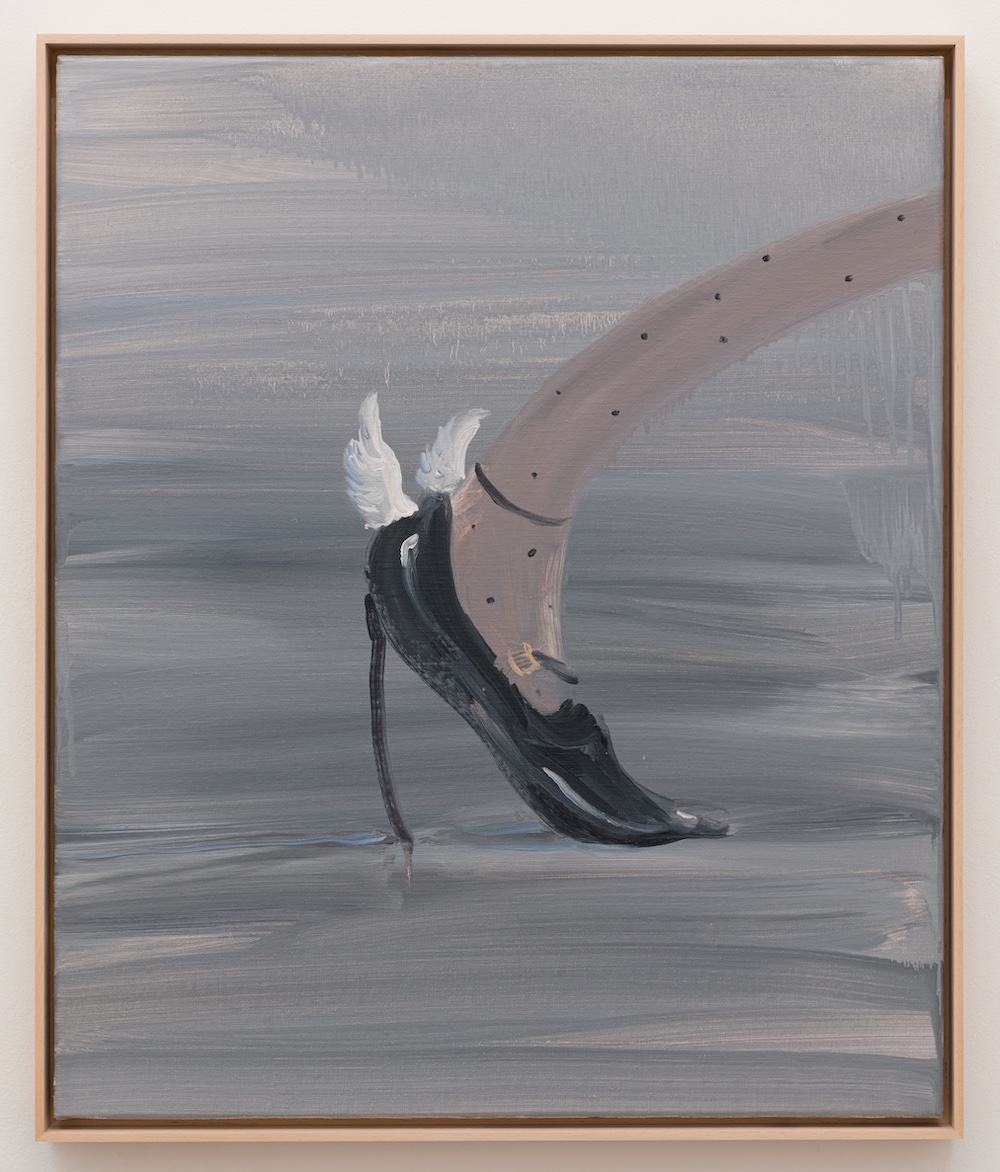 Jose Bonell
New Hermes
, 2022
oil on canvas
21 5/8h x 18 1/8w in
54.93h x 46.04w cm
JBon2022017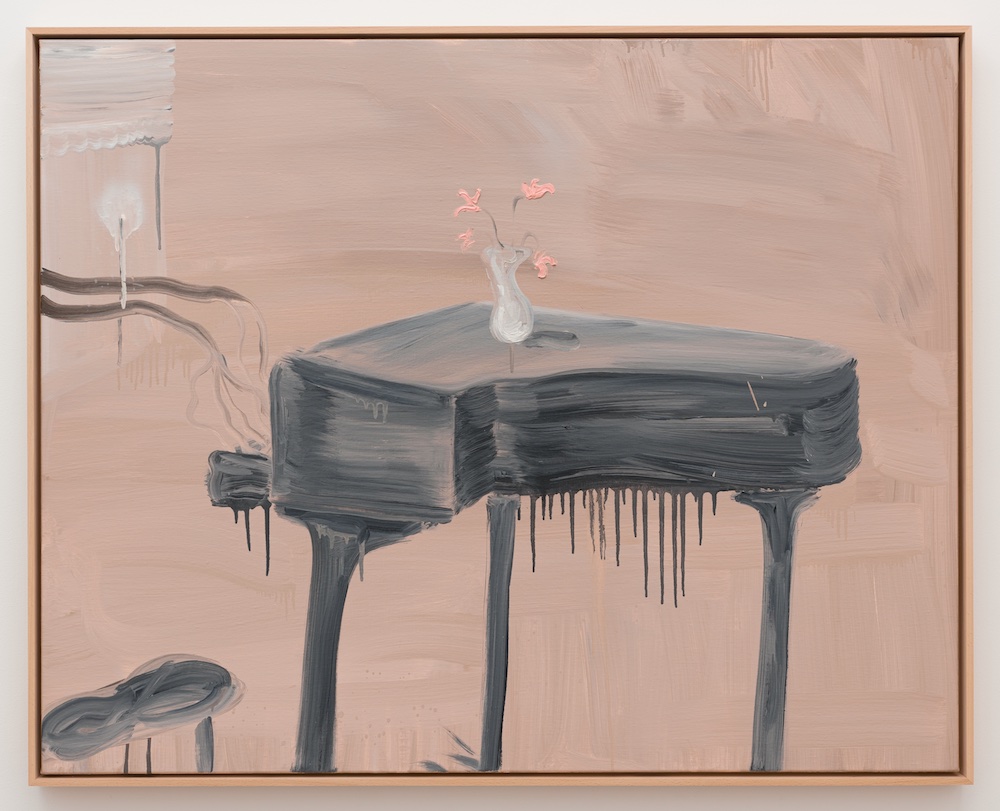 Jose Bonell
Springtime Sonata
, 2022
oil and spray paint on linen
31 1/2h x 39 3/8w in
80.01h x 100.01w cm
JBon2022002
Jose Bonell
Hasard, Hasard
, 2022
oil on linen
31 1/2h x 39 3/8w in
80.01h x 100.01w cm
JBon2022006
Jose Bonell
Red Pearls
, 2022
oil on linen
16 7/8h x 13w in
42.86h x 33.02w cm
JBon2022022
Jose Bonell
Party's End
, 2022
oil on linen
18 1/8h x 21 5/8w in
46.04h x 54.93w cm
JBon2022014
Jose Bonell
Fortune
, 2022
oil on linen
14 15/16h x 18 1/8w in
37.94h x 46.04w cm
JBon2022018
Jose Bonell
Tie-Die
, 2022
oil on linen
14 15/16h x 18 1/8w in
37.94h x 46.04w cm
JBon2022019
Installation