Lois Dodd
Sharif Farrag
September 12- October 31 2020

---
Adams and Ollman is pleased to announce an intergenerational pairing of two solo exhibitions opening on September 12: a selection of paintings from 1986 to 2017 by Lois Dodd (b. 1927), presented in collaboration with Alexandre Gallery, New York, will be on view alongside new ceramic sculptures by Sharif Farrag (b. 1993). This marks Farrag's first exhibition at the gallery as well as the first significant presentation of Dodd's work on the West Coast.

Lois Dodd's paintings depict landscapes and locations— the Lower East Side in New York City, rural Mid-Coast Maine and the Delaware Water Gap in New Jersey— where the artist has lived and worked for over seventy years. Often completed in one session, Dodd's intimate, small-scaled works feature the plants, trees, buildings, laundry, and moonlit sky that she has observed and recorded across seasons and over years. Dodd's flat, distilled imagery is rendered with thin paint in luscious colors—ochres, pinks, greens and blues—and quick strokes that exist on their own as pure abstraction freed from descriptive responsibility. Her sensitive and emotive surfaces capture both the immediacy of direct experience of each place—the motion, light and feeling —as well as the spiritual aspects of the landscape.

A work from 2008 contains the image of an apple tree dappled with spring light in a foggy field; a work created seven years later shows what could be the same tree, now mature and full with fruit, framed through Dodd's barn window. Dodd's prolonged engagement with her subjects makes meaning— close attention to details, rhythms and changes across days and seasons adds up to a lifetime of wonder and a lasting record of place and experience.

California artist Sharif Farrag's sculptural ceramic vessels contain a clash of references and values, offering cacophonies of thorny vines, skulls, comic book figures, dollar store trinkets, muscle cars, mosquitos and mythical creatures fashioned from a riot of colors and glazes. The artist's objects and installations pull from his experience growing up as the child of immigrants in California's San Fernando Valley. As a first generation Muslim American coming of age in the years immediately following 9/11, Farrag found refuge and community in the punk, graffiti and skateboard subcultures of the Los Angeles suburbs.

These early experiences helped to shape a personal iconography that is also deeply influenced by the visual, cultural and social traditions brought by his parents from their native countries of Egypt and Syria. Indebted to California's funk art movement, Farrag's vessels and figurative ceramics incorporate humor, autobiographical and surrealist elements, as well as unconventional forms and media, filtered through the perspective of his own generation.

Lois Dodd (b. 1927) has been the subject of numerous solo exhibitions throughout the United States, including shows at Ogunquit Museum of American Art, ME (2018); Colby College Museum of Art, Waterville, M (2014); Bowdoin College Museum of Art, Brunswick, ME (2004); Montclair Art Museum, NJ (1996); and Dartmouth College, Hanover, NH (1990). A retrospective organized in 2012 by the Kemper Museum of Contemporary Art, Kansas City, MO, travelled to Portland Museum of Art, ME, the following year. From 1971 to 1992, Dodd taught at Brooklyn College, NY. She has also held positions at Skowhegan School of Painting and Sculpture, and Vermont Studio Center. Her work can be found in numerous public collections including The Art Institute of Chicago; Hall Art Foundation, Holle; The Metropolitan Museum of Art, New York; Museum of Fine Arts, Boston; The Museum of Modern Art, New York; Whitney Museum of American Art, New York; and Yale University Art Gallery, New Haven. Dodd lives and works between Maine, the Delaware Water Gap, and New York, NY.

Sharif Farrag (b. 1993) lives and works in Los Angeles. He has been an artist in residence at the Ceramics Department of California State University Long Beach since 2018, and in 2019 he was awarded a residency at the Skowhegan School of Painting and Sculpture. He holds a BFA from the University of Southern California.


Select Works

Lois Dodd
Pink Geranium + Window Lock + Ochre Tree, 2011
oil on masonite
15 3/4 x 10 inches



Lois Dodd
Tree + Flowers, 2009
oil on masonite
12h x 19 1/2w in
LD 09.23



Lois Dodd
White Water, 1998
oil on masonite
10 x 14 inches
LD 233



Lois Dodd
Lily Buds, 2007
oil on masonite
19 1/8 x 11 inches
LD 07.20



Lois Dodd
Japanese Red Maple in October, 1986
oil on masonite
20 x 13 inches
LD23



Lois Dodd
Apple Tree through Barn Window, September, 2015
oil on masonite
16 1/8 x 19 7/8 inches
LD 15.02



Lois Dodd
Apple Tree & Field in Fog, 2008
oil on masonite
12 x 16 inches
LD 08.12



Lois Dodd
Seed Pods, 2017
oil on masonite
16 x 12 inches
LD 17.44



Lois Dodd
Wissemann's at Night, 2005
oil on masonite
7 7/8 x 19 inches
LD 826



Lois Dodd
Queen Anne's Lace, 2012
oil on panel
11 x 11 inches
LD 12.05



Sharif Farrag
Watermelon Warthog Jug, 2020
glazed porcelain
13 x 10 x 11 inches
SFAR2020012



Sharif Farrag
Bouquet, 2020
glazed stoneware
23 x 15 x 18 inches
SFAR2020018



Sharif Farrag
Blu Angel Jug, 2020
glazed stoneware
13 x 13 x 13 inches
SFAR2020017



Sharif Farrag
Skarhead VCR Jug, 2020
glazed porcelain
8 1/2 x 6 x 6 inches
SFAR2020015


Sharif Farrag
Camel Heart Jug, 2020
glazed stoneware
14 x 8 x 9 inches
SFAR2020013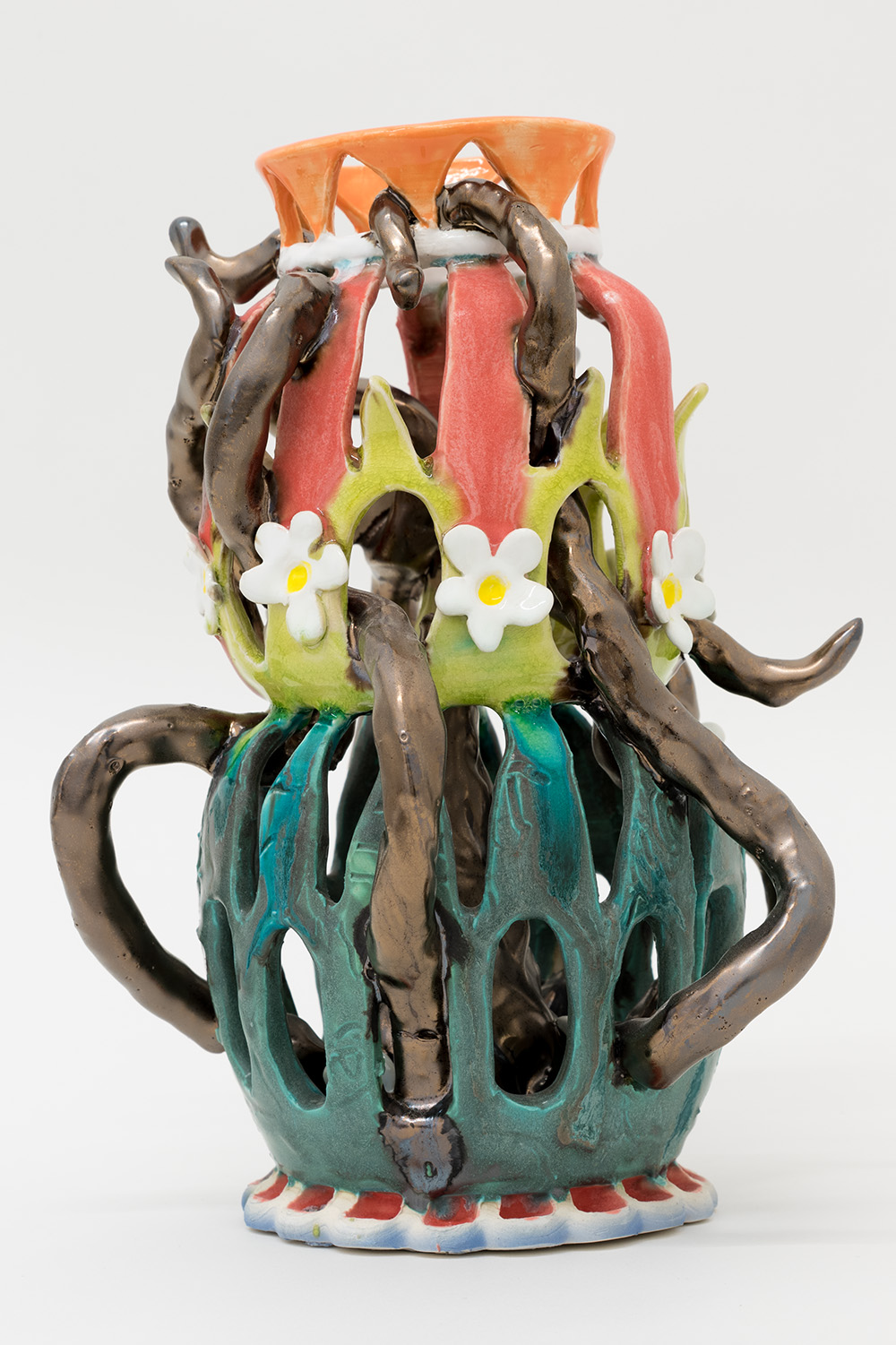 Sharif Farrag
Beetle Bug Jar, 2020
glazed porcelain
11 x 7 1/2 x 8 inches
SFAR2020019



Sharif Farrag
Cat on Squid, 2020
glazed stoneware
7 x 6 x 7 1/2 inches
SFAR2020002



Sharif Farrag
The Nourisher, 2020
glazed stoneware
13 x 11 x 17 inches
SFAR2020014



Sharif Farrag
Carnival Bluffs Candleholder, 2020
glazed stoneware
11 x 9 x 9 inches
SFAR2020016
Installation Images