Milano Chow: Bachelorette
January 4–February 1, 2020

Adams and Ollman, in collaboration with Chapter NY, is pleased to present Bachelorette, an exhibition with Milano Chow, the artist's first in the Pacific Northwest. Chow creates intricately detailed drawings by combining precise graphite renderings and collaged photo transfers. Through her unique visual language, she constructs imaginary architectures and framed narratives that elicit film noirs stills and stage sets. Her work blurs boundaries between private and public by recasting interior environments and exterior structures to create ambiguous, layered compositions that hover in a liminal space.

Arrangements of structural and decorative elements, such as doorways or mantelpieces, provide a further compositional framework and within her fictive settings, Chow often places privately occupied or externally suspicious female figures. She speaks to notions of surveillance and voyeurism, which have become increasingly pertinent in our digital age, and acknowledges a mounting collective anxiety over the ways in which we navigate space. Influenced by the tradition of trompe l'oeil, Chow's work is aware of its fabrication and of its position to the viewer. Though the drawings do not attempt illusionism, Chow creates façade-like surfaces often punctured by the impression of depth.

Milano Chow (b. 1987) lives and works in Los Angeles. She received her BA from Barnard College in 2009 and attended the Skowhegan School of Painting and Sculpture in 2013. She has had solo exhibitions at Chapter NY, New York; Galleria Acappella, Naples; and Mary Mary, Glasgow. Recent group exhibitions include the Whitney Biennial 2019 at the Whitney Museum of American Art, New York; For Mario at Tina Kim Gallery, New York; The Beyond: Georgia O'Keeffe and Contemporary Art at Crystal Bridges, Bentonville, AR (traveled to North Carolina Museum of Art, Raleigh, NC, and New Britain Museum of American Art, New Britain, CT); A Slice Through the World at Drawing Room London & Modern Art Oxford, Oxford, UK. She is a 2018 recipient of a Pollock-Krasner Foundation Grant. Her work was recently acquired by the Whitney Museum of American Art, New York. Recent press includes: The New York Times, Artforum, Art in America, Frieze, The New Yorker, W Magazine, and Hyperallergic.

installation view:
Bachelorette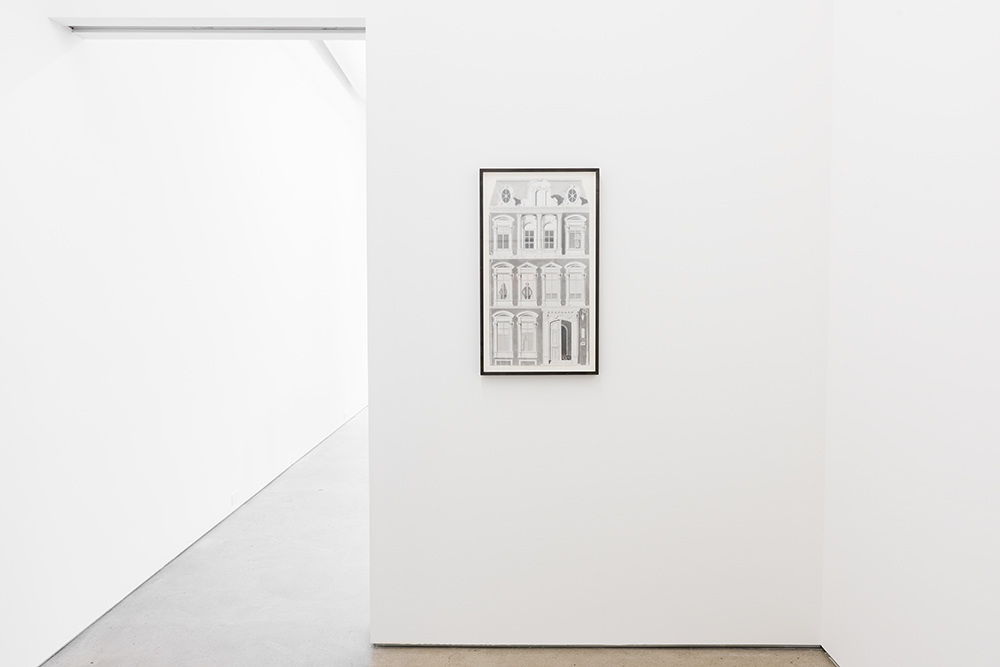 installation view:
Bachelorette
installation view:
Bachelorette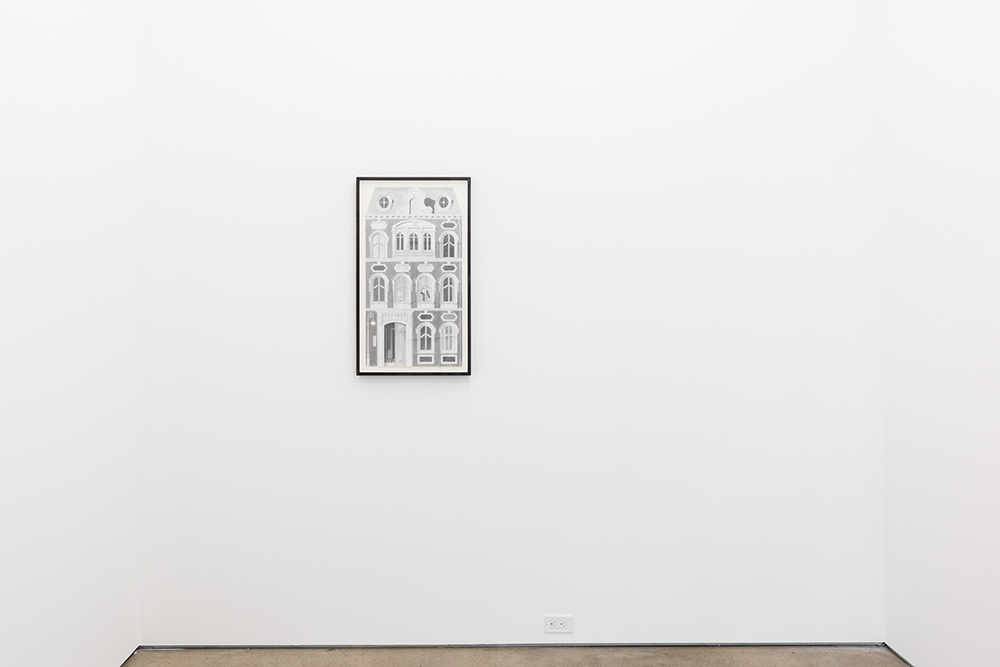 installation view:
Bachelorette
Milano Chow
Portal (Hounds for Perspective)
, 2019
Graphite, ink, vinyl paint, and photo transfer on paper
15 × 11 inches
Milano Chow
Night Scene II
, 2019
Graphite, ink, vinyl paint, and photo transfer on paper
28 × 15 inches
Milano Chow
Night Scene I
, 2019
Graphite, ink, vinyl paint, and photo transfer on paper
28 × 15 inches