Sarah McEneaney: Out West Back East
June 9–July 8, 2016

Adams and Ollman is pleased to announce a solo exhibition of paintings by Sarah McEneaney opening with a reception on Thursday, June 9 and on view through July 8.

For over three decades, Philadelphia­based artist Sarah McEneaney has singularly interpreted her daily experiences and observations in paint, recording both the mundane and the exceptional and creating a highly personal body of work that contemplates the moments that make up a lifetime. Inventive space, brilliant color, and awkward figuration characterize her paintings which often depict the artist at work, at leisure and in travel. This ongoing investigation of the intimate details of her life and environment draws from a range of referents and influences—observations, memories, invention and art history.

On view in the exhibition, Out West Back East, will be recent diaristic paintings that present, in splendid and celebratory detail, the artist as she swims, reads, and dreams. In the work, Reading Listening, we look down over a skewed space, a porch in Cape Cod, where we find the artist reading with her beloved dog Trixie nearby. In other works, we see the artist camping in Florida under the Milky Way, rafting down the Colorado River, or swimming at the Joan Mitchell Center in New Orleans.

This exhibition marks the first time McEneaney's work will be on view in Portland, Oregon.

Sarah McEneaney (b. 1955, Germany ) has exhibited widely since the early 1980s. She has had solo museum shows at the Institute of Contemporary Art, Philadelphia; Mills College Art Museum, CA; and the List Gallery, Swarthmore College, PA. McEneaney is the recipient of the Yaddo Fellowship (2006, 2005, 1997, 1995), the Pew Fellowship in the Arts (2002, 2001, 1993), the Joan Mitchell Foundation Grant (2000), the MacDowell Colony Fellowship (1998), and the Chianti Foundation Residency (2009), among others. Her work is in numerous public collections including the Pennsylvania Academy of Fine Arts, Philadelphia Museum of Art, Rhode Island School of Design, and the Mills College Art Museum.



installation view:
Out West Back East
installation view:
Out West Back East
installation view:
Out West Back East
installation view:
Out West Back East
installation view:
Out West Back East
installation view:
Out West Back East
installation view:
Out West Back East
installation view:
Out West Back East
installation view:
Out West Back East
installation view:
Out West Back East
installation view:
Out West Back East
installation view:
Out West Back East
Sarah McEneaney
If I Was a Prince
, 2015
acrylic on wood
20 1/2 x 14 1/4 inches
SM.7083
Sarah McEneaney
Above Olo
, 2015
acrylic on wood
21 1/4 x 16 1/2 inches
SM.7658
Sarah McEneaney
The Boiling River Wyo
, 2013
egg tempera on gessoed wood
24 x 20 inches
SM.5907
Sarah McEneaney
Joan's Bayou Road NO
, 2013
egg tempera on gessoed wood
24 x 36 inches
SM.5904
Sarah McEneaney
Boca Chita Key, FLA
, 2011
egg tempera on wood
24 x 24 inches
SM.4963
Sarah McEneaney
Reading Listening
, 2015
acrylic on wood
12 x 12 inches
SM.7667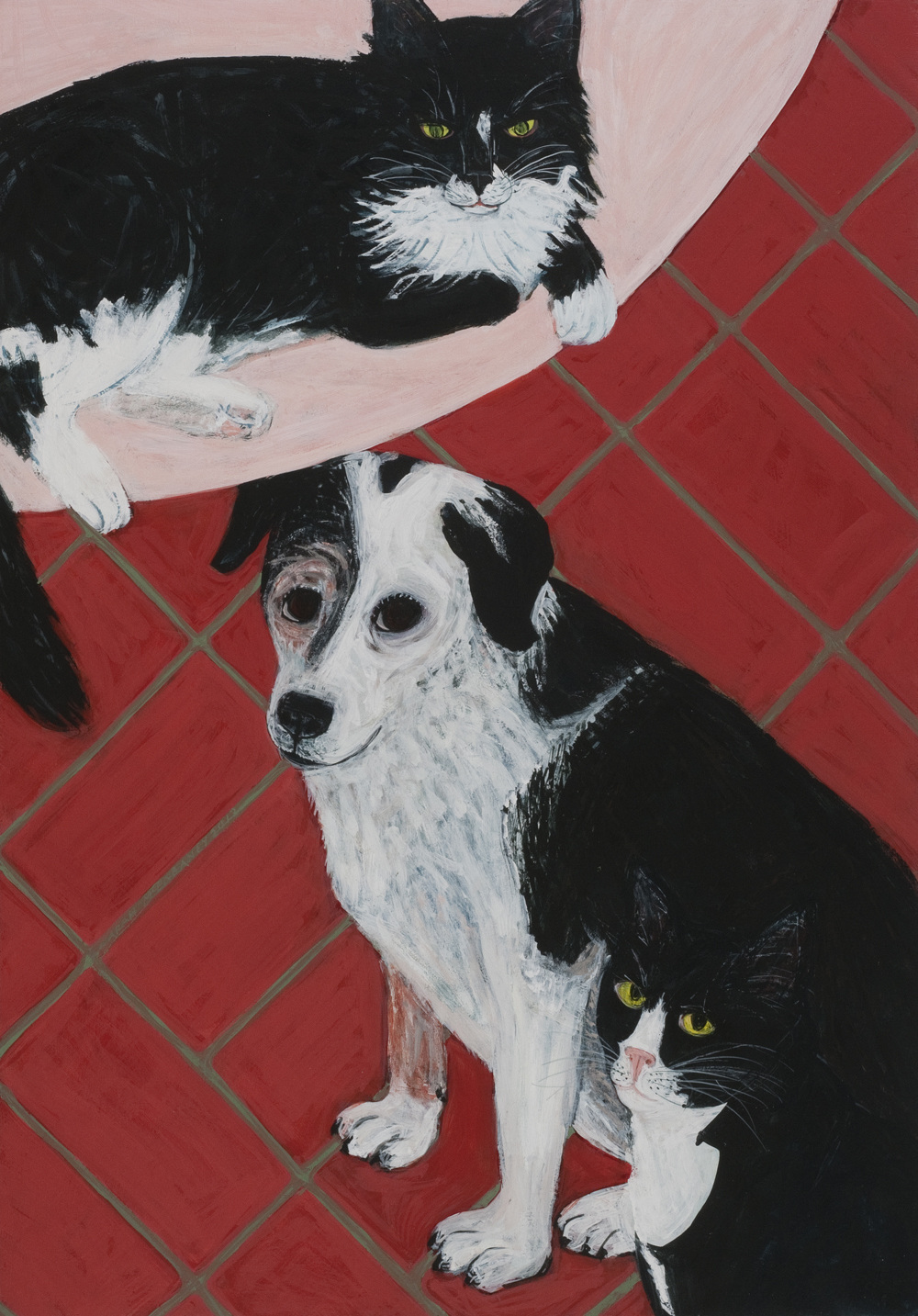 Sarah McEneaney
Triple Pet Portrait
, 2013
egg tempera on gessoed wood
21 x 14 3/4 inches
SM.5908
Sarah McEneaney
Dog Beach
, 2013
egg tempera on gessoed wood
24 x 24 inches
SM.5902
Sarah McEneaney
Watching Sleeping
, 2015
acrylic on wood
12 x 12 inches
SM.7671