Todd Norsten: Chase the Ace
January 9–February 14, 2015
Adams and Ollman is pleased to announce a solo presentation of new works by Todd Norsten on view at the gallery January 9 through February 14, 2015. This is the artist's first solo exhibition with the gallery and in Portland, Oregon.
For nearly two decades, Norsten has made a remarkably consistent and minimal body of work that is duplicitous in its simplicity. Simultaneously cryptic and direct, the works fully embrace contradiction and mystery as they depict common objects, simple text or nothing. The viewer is privy to a conversation among the works as a whole that toggles between clarity and confusion.
The artist's subtle and evocative paintings are filled with rudimentary marks, sloppy lettering, awkward cropping and sometimes dirty surfaces. Upon first glance they look careless or naive. Closer examination reveals that hours of care and attention were spent rendering a smear or accurately recreating a hastily scribbled word.
Norsten incorporates found text and images from his travels. Roadside signs, peeling paint, visual puns and graphic design provide moments of pleasure and poetry while practically serving as places to hang some paint. He truncates, translates and transforms these snippets and non sequiturs into minimal, earnest and humorous works that give character to things that are transitory or ephemeral.
Employing a variety of painting techniques, tropes and gestures–favorites being trompe-l'œil or the use of white on white–Norsten makes clear his dedication to and faith in the act of painting as he elevates truly banal moments into subjects worthy of contemplation. Simultaneously serious and flippant, he pokes holes into the myth of the genius artist as he meticulously recreates a parking stub or some yellowed scotch tape.
Very much in dialog with major artistic concerns of the 20th century, the paintings seem to implore us to "please pay attention please" and point out that this smudge is not a smudge, but a painting of a smudge. Works such as
The End Is At Hand Again
, a trompe-l'œil text work that looks strikingly like blue painter's tape, implicate the tired mantra "painting is dead."
Todd Norsten was born in Minnesota in 1967 where he continues to live and work. He has exhibited at galleries and museums in the United States, Europe and Asia and was included in the 2006 Whitney Biennial at the Whitney Museum of American Art, New York. His work is in the collections of the British Museum, the Minneapolis Institute of Arts and the Walker Art Center, as well as numerous private collections. In March of 2014, Norsten's work was on view at Adams and Ollman as part of the artist Conny Purtill's exhibition, The Ground.
installation view:
Chase the Ace
installation view:
Chase the Ace
installation view:
Chase the Ace
installation view:
Chase the Ace
installation view:
Chase the Ace
installation view:
Chase the Ace
installation view:
Chase the Ace
installation view:
Chase the Ace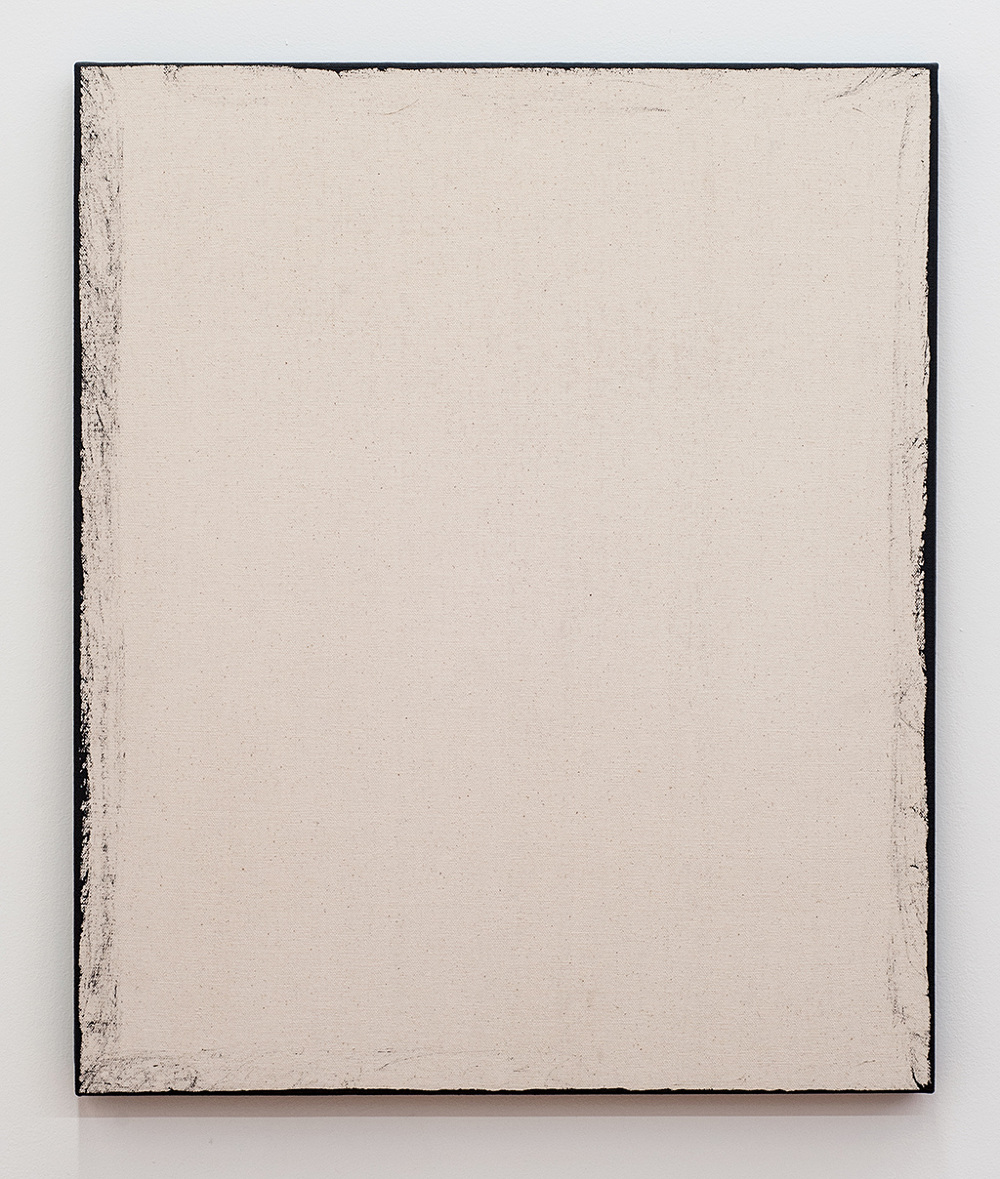 Todd Norsten
Suck it Santa
, 2014
acrylic on canvas
24 x 20 inches
TN 21
Todd Norsten
Los Angeles 1973
, 2014
oil on canvas
24 x 20 inches
TN 20
Todd Norsten
More
, 2014
oil on canvas
24 x 20 inches
TN 07
Todd Norsten
The End is at Hand Again
, 2014
oil on canvas
36 x 30 inches
TN 14
Todd Norsten
Jackwagon
, 2014
oil on canvas
24 x 20 inches
TN 10
Todd Norsten
S L O W
, 2014
oil on canvas
36 x 30 inches
TN 16
Todd Norsten
Sly
, 2014
oil on canvas
36 x 30 inches
TN 08